LIGHTEYES Overseas Agents / Sales Area
LIGHTEYES has authorized the following regions exclusive agents to sell a full range of products.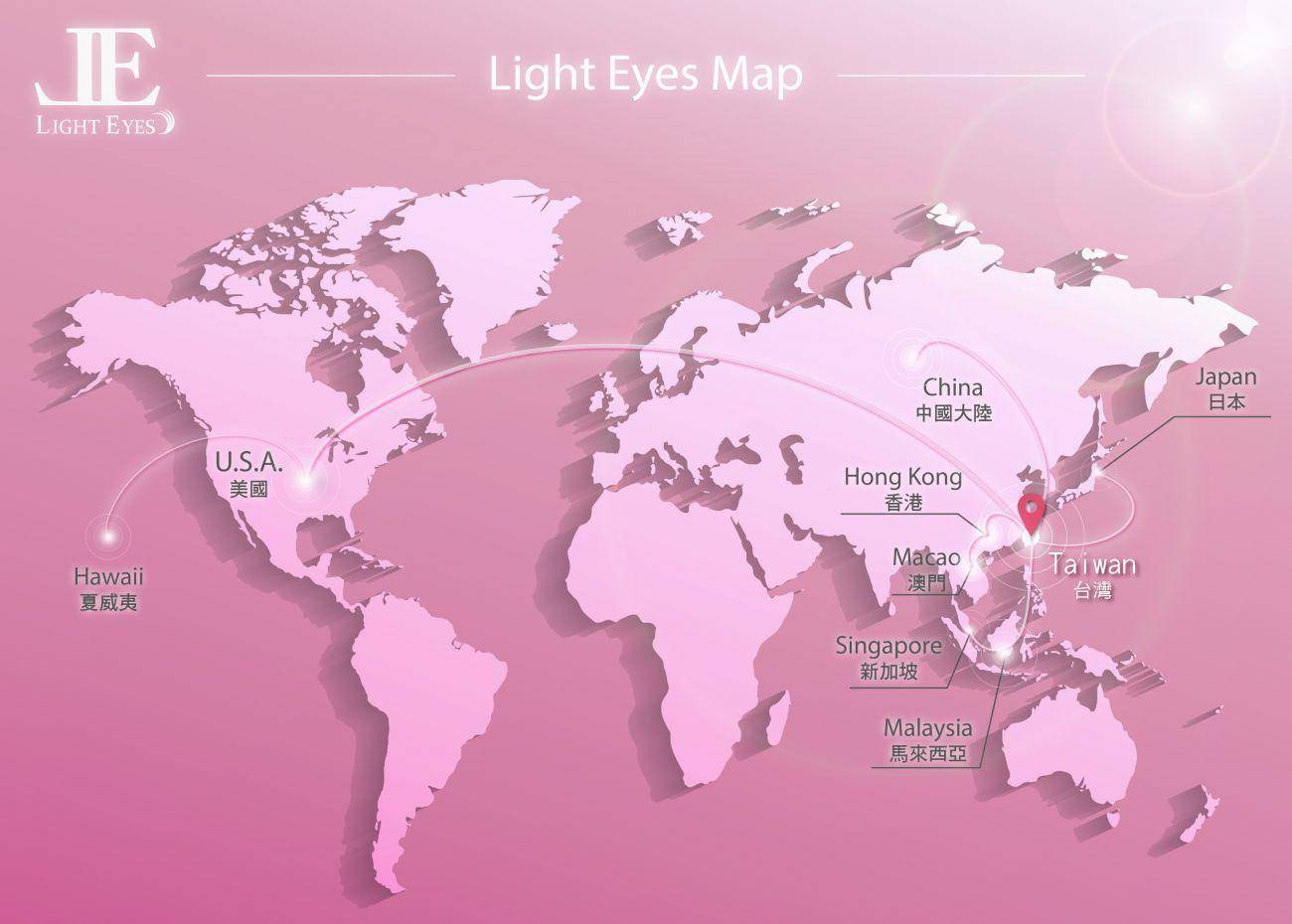 You can get the latest news and product information on our website.
However, if you need to order goods, please turn to the exclusive agents to order LIGHTEYES products for the best service.
TEL:+886-2-25029911
Address:7F., No.354, Fuxing N. Rd., Zhongshan Dist., Taipei City 104, Taiwan (R.O.C.)
TEL:

(650)646-4727
Email: lighteyesusa@gmail.com


Address:

1630 Oakland Rd, SuiteA100 San Jose, CA 95131
If you have any other questions, please feel free to contact us at the customer service mailbox.
A dedicated person will be at your service.
Customer Service Hotline:+886-2-25029911

Fax:+886-2-25046161

Line ID:@lighteyes
We welcome all global partners to negotiate on the expanding of the sales area, and the content of the service in the future. We have many ways of cooperating.
( wholesale and retail / distribution / regional agency / general agent )
If you are interested, please send a message directly by E-mail, and a dedicated person will contact you.


E-mail:lighteyes1025@gmail.com